Hatred
(Ultra Eczema) LP $24.75
One of this European label's grimmest releases so far. Beautiful and heavy layers of ticking synth sperm, bells, and creepitronics. Nate Young (Wolf Eyes, Arian Asshole) and his lady Alivia Zyvich swarm like bees on these recordings, some of which are soundtracks for Zyvich's films, some of which were previously released on limited-edition CDRs by Fag Tapes, some of which are brand new and fucking creepy. Even with the volume knob at 1, you'll be pierced and screaming like a spaz. Packaged in a six-panel fold out record cover by Dennis Tyfus.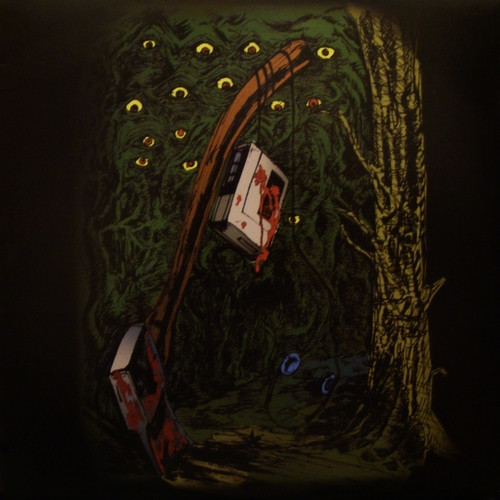 Hatred / Demons
(Troubleman) Used Split LP $3.00
Nate Young with Steve Kenney of The Pterodactyls and Isis & Werewolves on one side, backed with Young, Kenney, and Spence Bryant, sounding like the motor on your turntable continually breaking down.