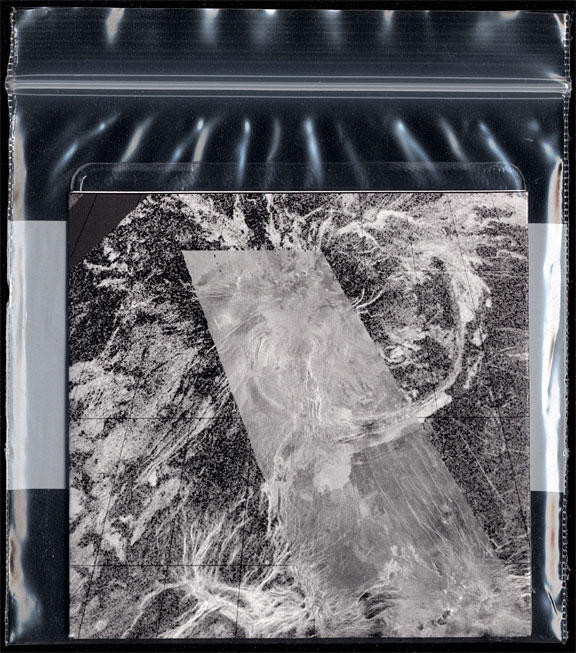 22 Minutes For Electric Guitar
(Entschuldigen) Used 3-inch CD $8.00
Live / real-time guitar / computer synthesis from 2005. Dark, dynamic, monolithic.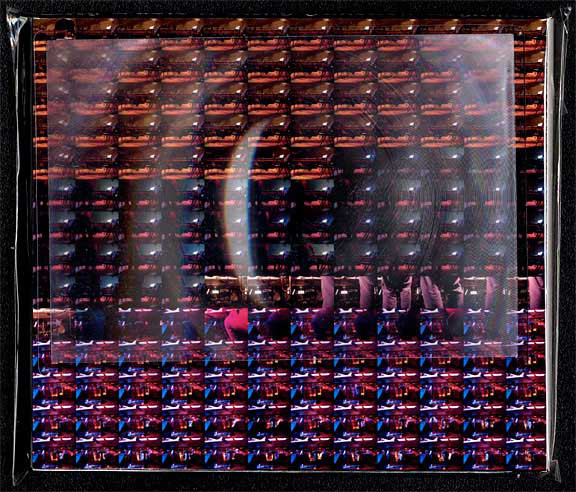 Dartmouth Street Underpass
(Locust) Used CD $8.00
"Apparently, Keith Fullerton Whitman feels a … procreant urge to capture … brief moments of life that seem to be outside of ordinary reality," surmises Pitchfork about the first volume in the Met Life Locations Sound Series from 2003. "In the Dartmouth Street tunnel that runs from Back Bay Station in Boston to Copley Plaza, a cavernous walkway lined with glass brick walls reflects the sounds of passengers and trains in such a way as to sound like music to his ears. We have utility doors banging, footsteps on a catwalk, some lost guitar reverberating down the walkways, the arrivals and departures of three trains, and all the percussive accompaniment of people running to make their transfers…. About five minutes in, this mechanized drone of trains disappearing down the tunnel coalesces into a heavy constant undertow of sound, swallowing up the guitar, passengers, and the approach of other trains, sustaining the snippet beyond its apparent qualities. What separates this material from the field recordings on the old Folkways label is that the raw sound taped by Whitman is conversely used to create a new piece, almost a reflection of the original sounds which are now bent and refracted through his eyes and ears. Whitman's response piece runs nearly the same length as the centerpiece, and is remixed in real time, combining these elements along with some of the life sounds from where he was doing the remixing, on his front porch. Here, Whitman builds on the odd metallic train drone of the original with a harmonium-like resonance, washing everything out with a beautiful haze of generator buzz, becoming the thick air of the underpass itself, completely saturated in humid humming. He even lets the birds in the trees and the cars on the street make an appearance as the drone begins its gentle descent back into the everyday. Scribbled barcode. Sealed
Disingenuity b/w Disingenuousness
(Pan - PAN13) LP $18.00
The two pieces of forward-thinking electronic music on Whitman's first full length record in four years use as source material live and studio recordings from the past two years (Cambridge, New York, Toronto), which were then realized into longform compositions. Using a Musique Concrète approach of deconstructed sounds, Disingenuity b/w Disingenuousness are tape-collage pieces derived from an hour-long improvisation based around a setup involving a tape of chance field-recordings (a helicopter, walking on snow, children) bounced to a mono Nagra tape machine, which is covered in contact mics that translate not just the sound coming from the speakers, but the actual mechanical "interface" of the unit into control voltage and triggers that drive a modular synth that's processing said audio using the classic electronic music toolkit (i.e. ring modulation, panning VCAs, filters, etc.). 140-gram vinyl, color jacket, silkscreened PVC sleeve. Edition of 500.

Variations for Oud & Synthesizer
(No - KFW-OUD) 7-inch $7.50 (Out-of-stock)
Retired assassin (code name Hrvatski) splashes DNA from Hamza el Din, Louis & Bebe Barron, and Kenneth Gaburo's "For Harry" all over a Unarian tearoom.

GREG KELLEY / KEITH FULLERTON WHITMAN
Yearlong
(Carpark) Used CD $3.00
Nearly 18 hours of live audio recording from 2001-02 whittled down to a 45-minute "astonishing, constantly evolving pool of noises and textures, considerably freer and more dissonant than what one associates with either performer. The opening track immediately thrusts the listener into an inhospitable electronic dust-bowl, with loose, jarring fragments of sound flying from every direction. Other tracks are studded with random, percussive scraps that stubbornly refuse to assemble themselves into recognizable rhythms. Elsewhere, snatches of piano or orchestral samples briefly bubble and surface before being dashed against the duo's rugged electronic coastline. The most vibrantly constructed piece, recorded at the 2002 Impakt festival in Holland, finds the two sounding as if they are conducting a distant symphony from within a gentle meteor shower."