Behind The Door
(Blossoming Noise - BN063) CD $10.50 (Out-of-stock)
Six love songs including a cover of Suicide's "Cheree." When love is more painful than deaf. Edition of 200.
MICHEL HENRITZI / JUNKO / MASAYOSHI URABE
Ecstasy Of The Angels
(Opposite) Used CD $6.00
Talk about a power trio. Dustbreeders' Michel Henritzi creates bleak, fractured landscapes with snare drum, wood and metal junk, turntable and feedback. Cult favorite Masayoshi Urabe adds uneasy atmosphere with alto sax and guitar. Junko's vocals bring almost indescribable dread to the mix. From 2009

Fear Of Music / Berlin, With Love
(l'Esprit de l'Escalier - LELE01) 7-inch $10.00
The stamina-defying screamer of Japanese noise and longtime vocalist for Hijo Kaidan joins wrecker of civilization and one-third of The Dustbreeders for two sides of very pleasant unpleasantness. Henritzi's improvised guitar-playing is the real surprise here, with its curiously cinema-conscious restraint, hovering around the perplexing intersection of an imaginary Giallo scored by Morricone and the calm brunch entertainment at a grim eastern European café. Quite a deviation from the "glorious, unholy racket" of his vinyl-noise trio. Junko, meanwhile, colors the foreground with her trademark bird-getting-strangled-by-a-dentist-on-a-chalkboard vocals (say whatever you want, comedian, she's heard it all before) but here shrieks with almost zero adornment, to the point where she achieves an unusual variation on repetitive minimalism. The sublime tension between the two players forms a rarely heard, abject desperation that seems impossible to satisfy. Edition of 100.

ONISHI AYA / RINJI FUKUOKA / MICHEL HENRITZI / JUNKO
Live At Penguin House
(An'Archives) Used CDR $10.00
Noise improv from 2007 with a degree of attention to detail worthy of classical ballet by Hijo Kaidan vocalist, Sekiri / Nihilist Spasm Band percussionist, Overhang Party founder on guitar and violin, and Dustbreeders' guitarist. With red paper seal. Edition of 125

Moi Non Plus / Shibari
(AnarchoFreaks) 7-inch $10.00
Guitar and voice, recorded during the same sessions as Fear Of Music / Berlin, With Love. Screen-printed cover. Red vinyl. Edition of 200. TEDIUM HOUSE BEST OF 2013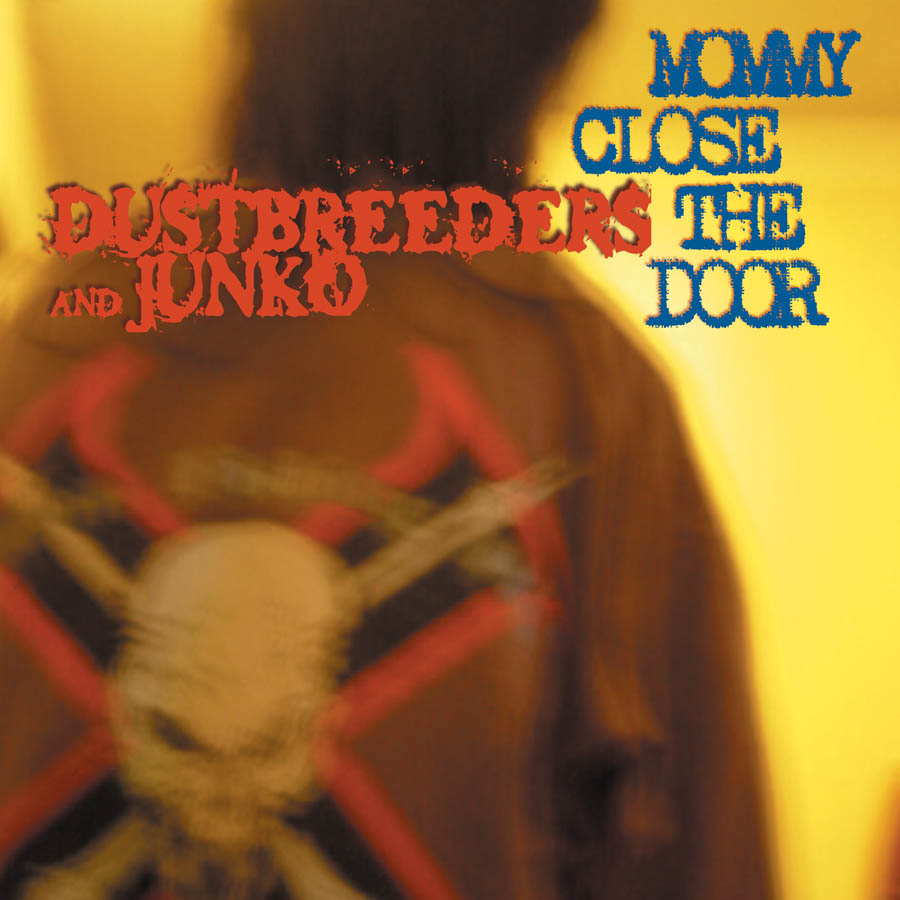 Mommy Close The Door
(Starlight Furniture Company) CD $7.00
Recorded live in France in late 2002 by Japanese vocalist Junko Hiroshige — whose murderous wail hypercubes Patty Waters, Yoko Ono, and the titular victim in Olivia de Havilland's 1972 crime flick The Screaming Woman — in collaboration with Yves Botz, Thierry Delles, Michel Henritzi, who extend the trad power trio into a Marclay mash with brutal rock'n'roll energies. Extremely nasty, unholy screaming that'd peel paint mixed with maniacs destroying the history of popular western music one record at a time.

Vasilisa The Beautiful
(Musik Atlach) CD $16.50
The "ultimate screamer" from Hijo Haidan recorded live with Vava Kitora's "shamanistic vocalist." The duo's intermingling of noise and drone is from a sphere beyond. Sudden, seemingly bi-polar in the extreme, fortified with delay and fuzz.