Beats For The Beast
(Free Porcupine Society) Used Split CD $5.00
All three members of Charalambides take a moment in 2004 to pursue passionate, simple beauty. The title track by Tom Carter is a "30-minute psychedelic dustbowl of slide guitar meanderings…, lush and impressive…," explains Tiny Mix Tapes. Christina Carter and Heather Leigh Murray add textures and "touches of vocals to their mind-expanding cuatro." Packaged in a silk-screened tri-fold sleeve with handmade obi.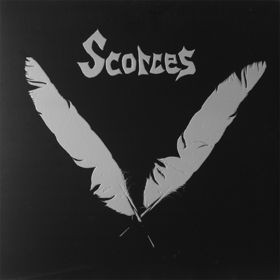 I Turn Into You
(Not Not Fun) Used 2xLP $12.00
Nearly 70 minutes of pedal-steel guitar tendrils, basement dust, whispered melodies, enchanted strings thrummed against haunted quiet, and possibly the planet's single intensest dual free-crooning chemistry sprawled across four spectral sides. Housed in embossed metallic-ink jackets designed by Marcia Bassett (with a racy poem by the Christina Carter Heather Leigh Murray on the back), plus an 11x11 insert with info, lyrics, and a live shot. Edition of 500.