TETUZI AKIYAMA / GIOVANNI DI DOMENICO / JIM O'ROURKE
Duos With Guitars
(Silent Water - SW011) 2xLP $30.00
Side-long improvisations recorded between 2011 and 2013 at various locations in Brussels and Tokyo. "Ave Rara" has Di Domenico on Fender Rhodes and Lobo acoustic guitar; "Metaphysical Cowboy" has Di Domenico on piano and Akiyama on acoustic guitar; "Body Made Ear" has Di Domenico on piano and Rhodes, and O'Rourke on electric guitar. The fourth side is blank, in honor of the late Hans Reichel, who passed away before his duet could be recorded.
Have a listen here: https://soundcloud.com/giovannididomenico/duos-with-norberto-lobo-tetuzi-akiyama-jim-orourke-soon-out-on-monotype-records

International Domestic
(Corpus Hermeticum) Used CD $5.00
In these duets by Akiyama with guitarist Greg Malcolm, no-input mixing board whiz Toshimaru Nakamura, and Bruce Russell on electronics and clavioline, you'll hear "how aggressive and off-balance a music founded on restraint can get," promises Paris Transatlantic. "Akiyama leaves vast spaces between his jagged twangs and clanks…, and does things to his guitar pickups with a steak knife that would have a sushi chef sweating. Nakamura's work is more disjointed here too, and their fourteen-minute duet packs a few nasty surprises. The duet with Malcolm sounds more like what you'd expect to hear in Tokyo's Off Site, but Russell … is more confrontational…. Their duet emerges out of a babble of audience noise … [and] exists in a permanent state of impending catastrophe, building a fantastic sense of tension that's all too often lacking in Japanese-style micro-improv."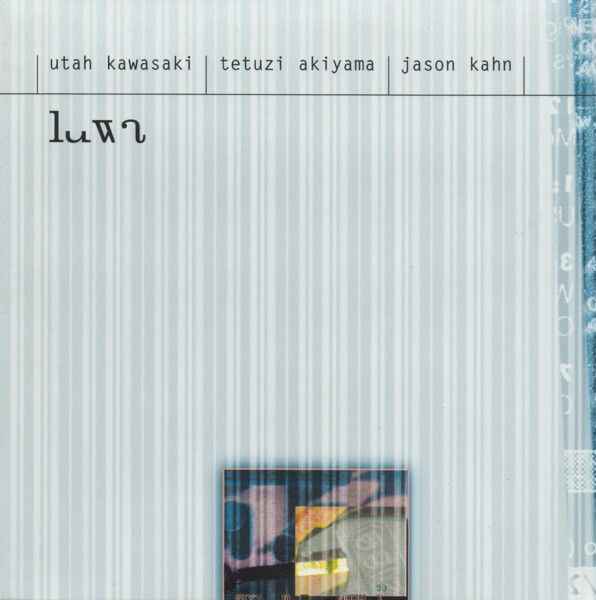 TETUZI AKIYAMA / JASON KAHN / UTAH KAWASAKI
Luwa
(Rossbin) Used CD $5.00 (Out-of-stock)
Analog improv trio date led by Akiyama (on tape delayed electric guitar) with Kahn on modular synth and cymbal, and Kawasaki on dismantled Roland synthesizer.

Résophonie
(A Bruit Secret) Used CD $8.00
Prepared guitar played with a resonator. "Strings buzz…, as … the resonator triggering unsuspected responses from the paper clips, pens, and other objects inserted under the strings," say All Music Guide. "The pieces sound both harsh and crystalline…; in the realm of reductionis / lowercase avant-garde music, this album comes as a strange proposition."

TETUZI AKIYAMA / TOM GREENWOOD
Stoned Runes
(Akti) Used CD $8.00
Quiet, intimate and beautifully wandering document from 2008. Zonked folk improv played on acoustic guitars, recorded live at Ringoya in Tokyo. 2021 reissue.