Guidelines for Basement Non Fidel / Mic Gravy For Freek
(Starlight Furniture Company) 2xCDR $14.00 (Out-of-stock)
Their 1995 album plus remixes and demixes by David Cross, Stewart Walden, Scott Colburn, Vote Robot, Jod Russell, Glands of External Secretion, Jeph Jerman, Jeff Fucillo, Landers Duo, Kenui Ullin, June Powers, Clinton Williams, Karen Lollypop, Neil Campbell, Matt Anderson, Mykl Veet, and Thurston Moore.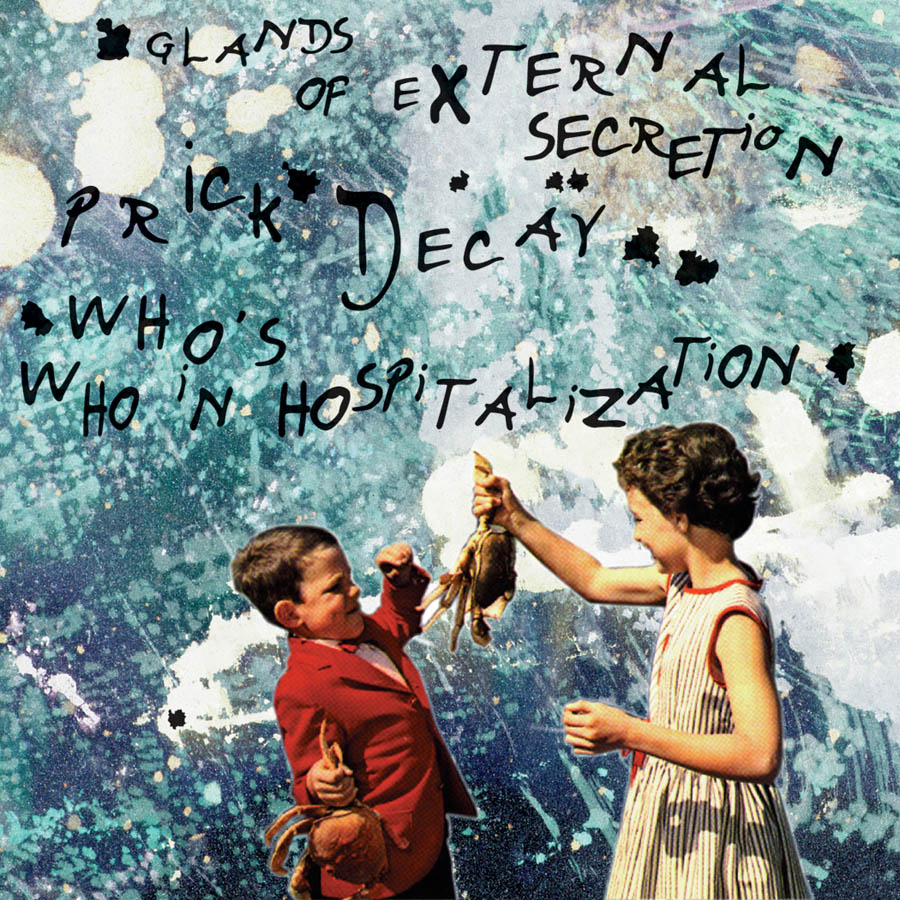 GLANDS OF EXTERNAL SECRETION / PRICK DECAY
Who's Who In Hospitalization
(Starlight Furniture Company) CD $14.00
Together in one noisological bed (so to speak), Barbara Manning, S. Glass, and Dylan and Lisa Nyoukis donate an hour of full-on collapsing noise and tape loops of junk. Sweet, sweet bounty. With Doug Pierson on electronics. Produced by Tom Smith.