Absent-Minded Control Freak
(Butte County Free Music Society - BUFMS50) CDR $8.00
Forty-one minutes of deformed gurgles; electro-chemical spasms; Nyoukis-inspired gibber smacked by cut-up electronic damage; field recordings both exotic and mundane, mechanical and untamed; scratchy, bottom-of-the-barrel turntablism; and muy picante appropriated garble.

Backlit Colander With Holes Shaped Like Numbers / Bok Choy Festival
(I Dischi Del Barone) 7-inch $10.00
Two six-minute montages of reversed mitosis episodes, in which scaly pods, ruptured eggs, and clumps of partially digested hair smush through one another and glom together in unstable strains of Glass-spanktified dad-noise. "Backlit Colander With Holes Shaped Like Numbers" crawls with bacteria from munched electronics, murmurs of a chimney-entrapped Frampton (plus camel, but that should go without saying), tape yoont teetering on the lip of a magnetic abyss, and piercing splats from tiny automatic paintball guns. "High" and "lonesome" are the operative descriptors of "Bok Choy Festival": Barbara Manning's guitar loops backfire and self-annihilate in private spritz-overdose orgies; avian-constructed effigies of Annie Hayworth curdle; narration on the topic of body dysmorphia is provided courtesy of thrift store cassettes and a Sister Rosetta Thorpe quotation. Cover artwork by Karen Constance. With insert. Edition of 200.

Convicted Felon Adjusted For Inflation
(Coherent States - CS18) 2xCassette $15.00 (Out-of-stock)
(Coherent States - CS18) Cassette $8.00
A surreal collage of songs, sounds, Barbara Manning's vocals, voice samples, loops, out-of-context rhythms, field recordings, electronics, cut-up manipulated noises, a cover of The Shaggs' "Why Do I Feel?", and anything else which is not considered music, even if it is, and does not need actual instruments to be played, even if they are used. The duo's twisted orgy of sound borders on audacious, which the phrase "extremely psychedelic" fails to completely encapsulate. C37
Double-cassette edition comes with extra inserts and fragments. Bonus cassette is likewise snapped in half and unplayable.

DOUBLE U / GLANDS OF EXTERNAL SECRETION
Double U / Glands of External Secretion
(VHF - VHF31) 2xCD $12.00
An ambitious 30 minutes of pristine Double U klank und sturm, hailing their fjordic past while heralding their arrival at a new underwater home where mermaids play magic tubas and ghostly mariners dream of the four winds thousands of leagues above, plus a track-by-track demix of the same length, colliding the Glands' kerflump with the Double U's structure. Your music box will be coated with a sweet amber resin of wholly illogical proportions.

GLANDS OF EXTERNAL SECRETION / MY CAT IS AN ALIEN
From the Earth to the Spheres Vol. 5
(Very Friendly - VF023) split CD $15.00
Fierce blonde Barbara Manning and Bananafish founder Seymour Glass are joined by Nels Cline on lap steel for "Icebox," a slow ascent from isolation through frozen tape manipulation, icy drones, and subtle infernal groans from the obscure side of the moon. The unearthly fragmented vocals of the Italian Opalio brothers create the heavy, emotional textures of the interstellar "After the Meteor Shower," with howling guitars and electronics, the distant echo of a drum, and a whispered chant emerging from the concrete surface of the planet.

Masters Of Atlantis
(Inyrdisk - IYD112) CDR $8.00 (Out-of-stock)
This quasi-concept album chronicles an old man's nervous breakdown, his inevitable collapse, and the disastrous wake-up call. Like Meat Receiving (Ultra Eczema 2009), Tubular Bells (Starlight Furniture Co., 2003), and Icebox (Opax 2005), it is both an electronic album and a musique concrète album, though not strictly either. An unnerving montage of found sounds and field recordings (rusty hinges, antique calculators, security alarms, spewed liquids, defective mechanical pumps, public address announcements), narcotized sound effects from cartoons and children's records, tape loops and tape cut-ups, and a smidge of electric guitar. Edition of 50.

Meat Receiving
(Ultra Eczema) LP + 3-inch CDR $25.00
Two sidelong tracks of ground-up tape noise and uneasy electronics. One track is not quite side-long, but has been, ahem, fleshed out with the five-minute "Venison" (previously released by From The Same Mother on a CDR comp; features Tom Lax on tongs). Overall, an off-kilter abattoir of dread and fear and suffering. Tedium House copies include a bonus three-inch CDR, unavailable elsewhere.

Namaste, Judas
(Dinzu Artefacts - DNZ13) Cassette $6.00 (Out-of-stock)
Four surrealist narratives obscured, encoded, abstracted, and projected onto wobbly canvases using loops, field recordings, electronics, found sound, improperly played instruments, and encrypted treatments where very little is what it seems to be. Includes free download card. C30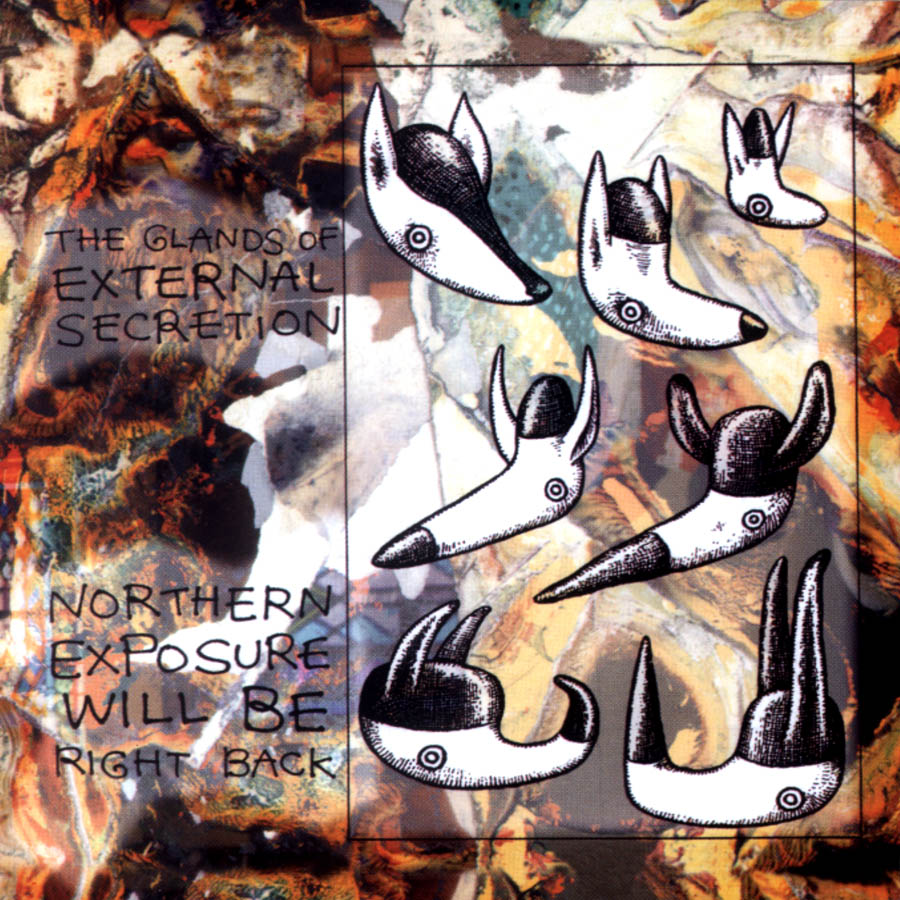 Northern Exposure Will Be Right Back
(Starlight Furniture Company - *4CD) CD $14.00
(Starlight Furniture Company - *4LP) LP $10.00
A surreal scrapbook collage of songs, sounds, and manipulated noise by singer–songwriter Barbara Manning and founder of Bananafish magazine S. Glass. With many excerpts from Glass's early '80s radio show, and guest appearances by members of Thinking Fellers Union Local 282, CCCC, Masonna, The Dead C., U.S. Saucer, The Double U, Bren't Lewiis Ensemble, and many of Manning's bands.

Reverse Atheism
(Butte County Free Music Society - 32) 2xLP $22.00
Barbara Manning and S. Glass lead a small army of guest readers and musicians through barely musical versions of tunes, texts, and tracts. Barely faithful cover versions (XTC, Gods Gift, Hank Williams, The Osmonds, Edgar Winter, The Birthday Party, New Creation), with varying degrees of overhaul, mangling and looseness of interpretation, emerge like seared remnants of a torched London happening from 1966. Texts by Elizabeth Clare Prophet, Dan Ashwander, Wayne Bent, John F. Kennedy, Flannery O'Connor, Hugo Ball, Rayva Liliana, and Hippocrates traverse the spectrum of belief, resulting in a migraine coexistence of skepticism, Mormons, Seventh Day Adventists, Scientology, paranoid schizophrenia, doomsdays cults, Hinduism, evangelism, Catholicism, witchcraft and wizardry, guardian angels, Armageddon, rapture, post-apocalypse, Illuminati, satanism, existential despair, purgatory, creationism and intelligent design, Darwinism, conspiracy and hoax, the Tarot, human sacrifice, Sikhs, ascension, royalty, cargo cults, divine right, fatalism, Western medicine, oaths, incantation, cosmic retribution, excommunication, alien abduction, the occult, pagans, infidels, heathens, mind control, prophecy, remote prayer, and, naturally, atheism. Guest speakers include Lucian Tielens (Bren't Lewiis Ensemble), Bruce Russell (The Dead C.), Patricia Rowland (Vomit Launch), Jett Hotcomb (The Talented Hairdos) Thurston Graham (Resistance Works), Scott Simmons (Eat Skull), Dave Gulbis (Celine Dion) Andrew Murphy (Celine Dion, Forked, Smooch), Titch Turner (The Vaticans), Emiko Saito (Obsessive-Compulsive Cat), Cristain Ceia (Romania), Matt Mumper (Beor The Friendly Thing, The Helper), Toni Smith (HappyLucky Design), and Rainbow Cartwheel (This Is Yvonne Lovejoy). Guest musicians include Flavor Station (Ukuzuna) on ukuleles and vocals, Alastair Galbraith (A Handful of Dust) on violin, Doug Pearson (International Hello) on electronics, Black Rose (This Is Yvonne Lovejoy) on keyboards, and Earl Kuck (Tedium House) on small motors. With 24 x 36 poster. Tedium House copies include a penalty CDR containing two demo-style rough mixes, two noise-loop collages, and Kali Bahlu's "A Cosmic Telephone Call From the Angel Liesle and The Buddha" reimagined as a radio play.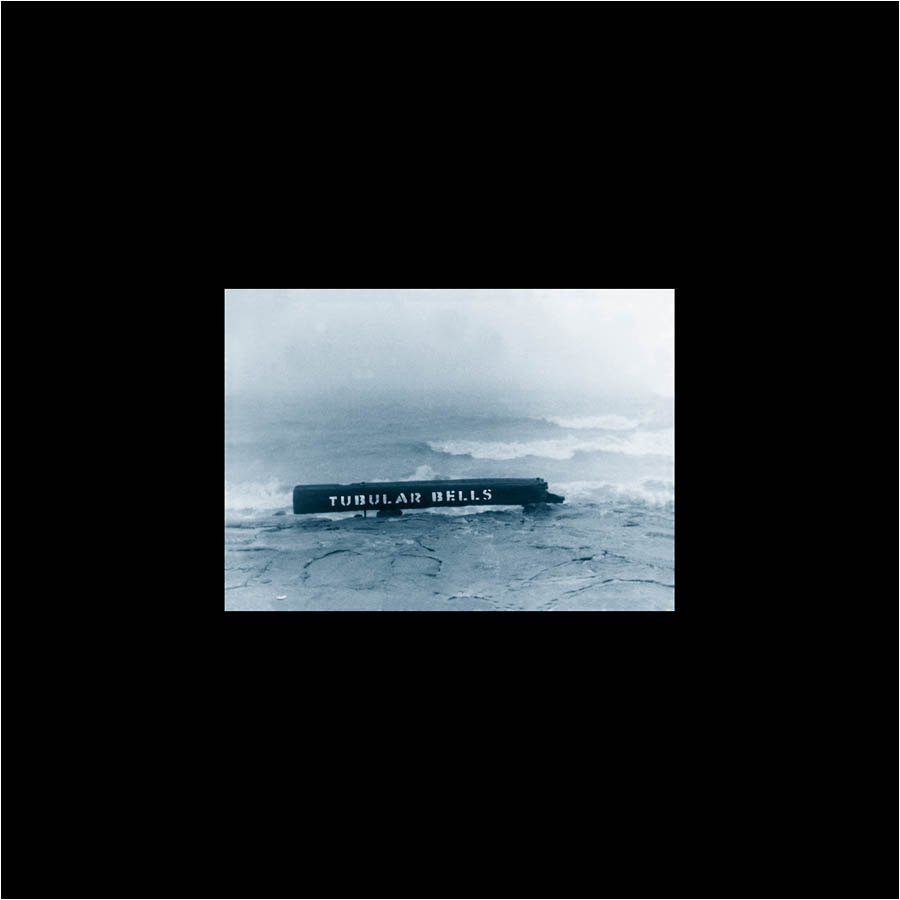 DECAER PINGA / GLANDS OF EXTERNAL SECRETION
Tubular Bells
(Starlight Furniture Company) split LP $14.00
A no-instruments interpretation of Mike Oldfield's epic instrumental performed by Glands of External Secretion (side one) and Decaer Pinga (side two), in which deficiency is the cornerstone. By intentionally limiting themselves to prerecorded tapes, field recordings, electronic devices and effects, out-of-context musical passages, and anything else that did not require a musical instrument to be played, both bands interpret their respective halves of this legendary opus with methods that seem to run counter to the spirit of the original, yet paradoxically force it to shine through. Limited edition 300 copies.

Unexplained Bite Marks
(Butte County Free Music Society - 34) CDR $8.00 (Out-of-stock)
Released in April 2012 to coincide with Glands of External Secretion's third-ever live appearance (at Trapdoor Fucking Exit, a performance series connected to Helga Fassonaki's Touching Them Touching You - A Love Song for the Dead C), Unexplained Bite Marks took place on May 20, 1994, at legendary subterranean niteclub The Purple Onion, in the Chinatown / North Beach district of San Francisco, where a loveable maniac by the name of Tom Guido holds court whenever and with whomever he wants. Michael Morley (of The Dead C and Gate) happened to be in town, and Margaret Murray of U.S. Saucer (and Manning's Truth Walks In Sleepy Shadow album) never refuses a challenge, so this utterly impromptu occasion also marked the first and only time Glands of External Secretion was a quartet. The raw and monolithic result is loud, distorted, saturated and more obscured by murk than The Loch Ness monster on a menopausal rampage.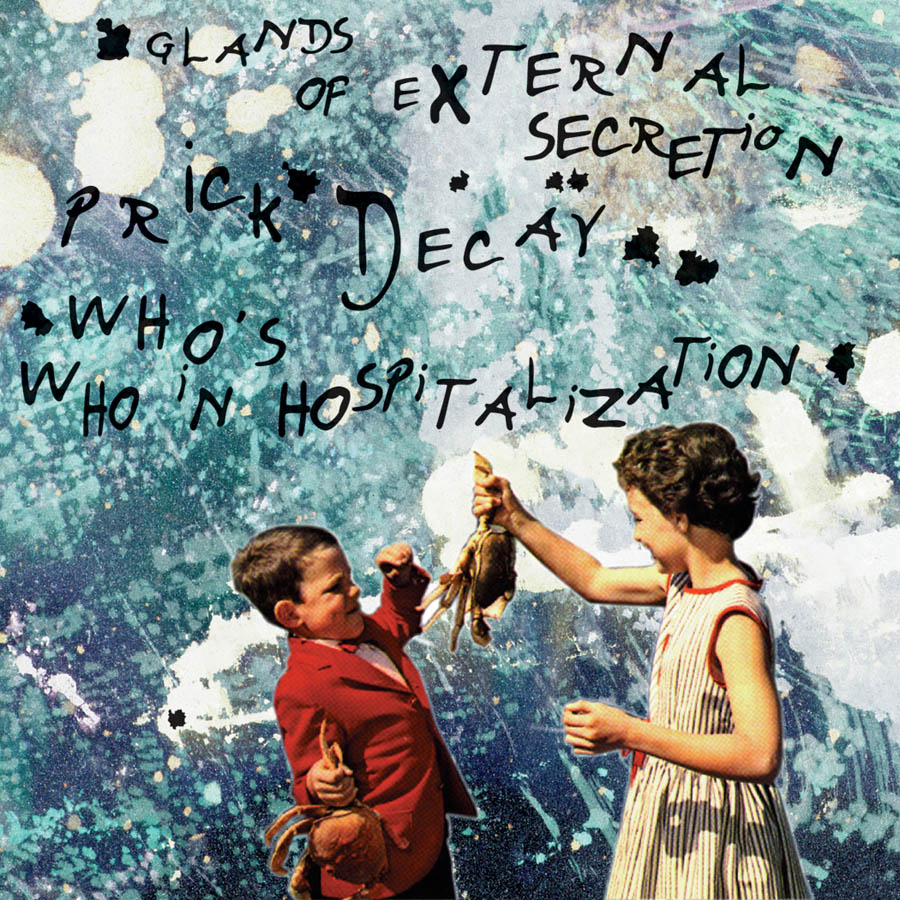 GLANDS OF EXTERNAL SECRETION / PRICK DECAY
Who's Who In Hospitalization
(Starlight Furniture Company) CD $14.00
Together in one noisological bed (so to speak), Barbara Manning, S. Glass, and Dylan and Lisa Nyoukis donate an hour of full-on collapsing noise and tape loops of junk. Sweet, sweet bounty. With Doug Pierson on electronics. Produced by Tom Smith.